I am honored and delighted to be recognized by my clients for my Whidbey Island expertise!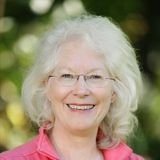 Whether you are buying or selling, I look forward to using my local knowledge, global marketing, experience and skills with integrity for your best outcome
If you are considering buying your dream property, my goal is to inform your decision to move to our beautiful island, noted for its quality of life, by knowing our locale intimately, understanding the current local and regional market, county & city governments and local resources and using my skills and experience for your best possible outcome. Whidbey Island has a rich pool of Artisans & Craftspeople, Contractors & Vendors so you can find all you need or desire right here in our vigorous community. We are also well located for forays to the Puget Sound & Canada!
Whidbey Island is my home


I live, work & play here, serve on local non-profit boards, including The
Goosefoot Foundation
,
Whidbey Watershed Stewards
, &
Whidbey Island Association of Realtors
, volunteer for our home-grown organizations–Hearts & Hammers home repair assistance, WIN–Whidbey Island Nourishes–making healthy lunches for kids with food grown on the Island, support Island Shakespeare, Whidbey Island Center for the Arts, the Whidbey Camano Land Trust & Readiness to Learn among other environmental and social service groups.
I enjoy kayaking our Puget Sound waters, hiking in the Cascades and Olympics, walking our extensive conservation trail systems, reading and participating in book groups, traveling and, best of all, having fun with my kids & grand babies!
I am consistently a top producing Broker on Whidbey Island for the past 20 years, working with both Buyers & Sellers. We are blessed with waterfront, water view, rural and village settings, acreage and building lots and I have extensive experience in marketing and selling all types of properties. I look forward to meeting you and helping you achieve your goals.